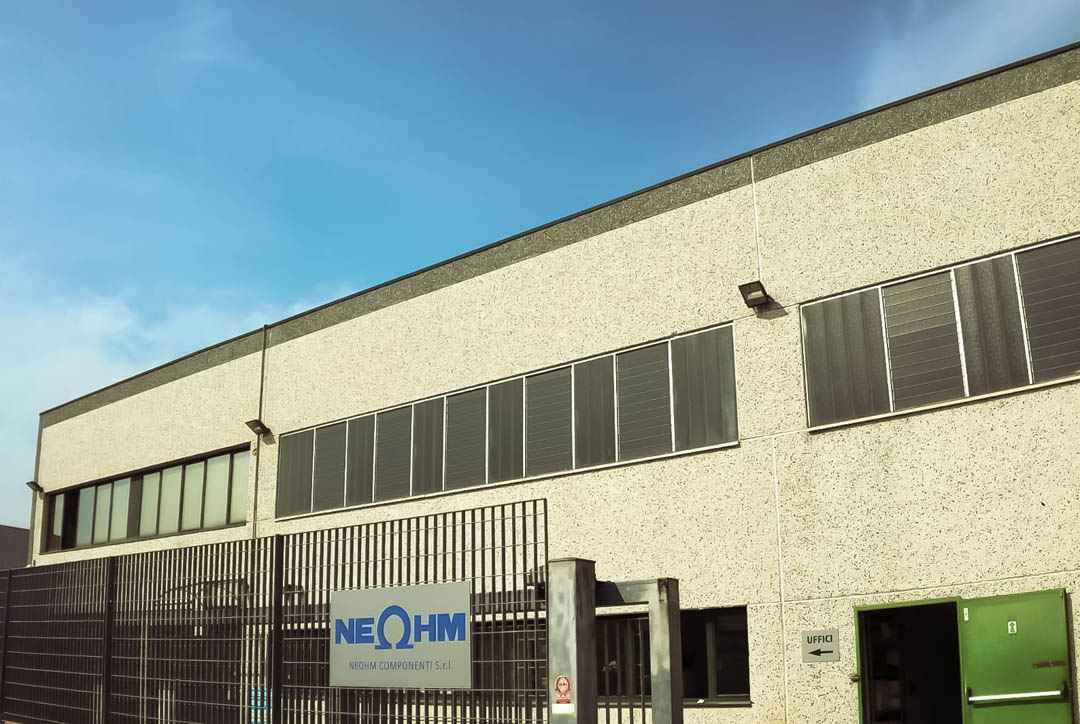 THE COMPANY
Neohm Componenti was established in 1990 and it absorbed the know-how, trade mark and experience of Neohm Elettronica S.p.A., which was a company active in the market of electronic components for nearly thirty years. Since then, the company has been technologically updating with an improvement of both the production lines and the indirect structure so to guarantee a perfect compliance to the market needs. In March 2018, the company was acquired by a consortium and the new corporate structure consolidates the company. To date, Neohm Componenti area of business is the study, design, development, industrialization, production and sales of electronic components, boards and systems.
The deep knowledge of hardware, software and production process design of products and sophisticated electronic systems allows our company to finalize projects and guarantee partners the achievement of process and product performance, essential for the success of projects. The main reference markets are aerospace, railway, automotive and industrial electronics. Neohm is certified ISO 9001:2015 e ISO 9100.
MISSION
Neohm Components is a Custom Electronic Services company with high added value that proposes itself as an electronic partner providing a complete outsourcing service:
Electronic Support
Industrialization
Technological support
Material Supply
Manufacturing
Test

Thanks to the improvement of the design structure, combined with decades of production experience, we are able to support the customer to transform the idea into a turnkey product. For all these reasons we turn to every possible user of electronics, regardless of level of experience, structure and resources.